Charlotte, NC (October 2021): Chelsa Fenner, regional director of CAMS' Charlotte, North Carolina office, recently joined the elite group of community association managers who have earned the Professional Community Association Manager (PCAM®) credential from the Community Associations Institute (CAI). Fenner is one of more than 2,200 managers worldwide who have earned the highest professional recognition in the community association field.
Fenner joined the CAMS team in December 2020 and brought with her several years of experience in the community management industry. In her time at CAMS, Fenner has successfully managed one of the largest portfolios in the company. Recently, she was promoted to Charlotte Regional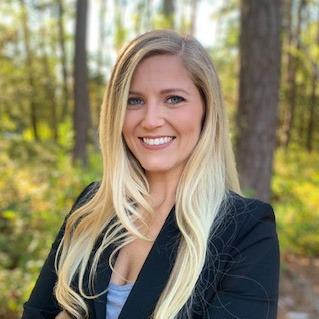 Director, a role in which she is responsible for supervising community managers, client account management, and implementing new processes at the regional level.
"I am so excited to have earned my PCAM," said Fenner of her achievement. "It was such a challenge, and it really put my skillset to the test. I encourage all managers in this industry to strive for the PCAM designation."
To earn the PCAM credential, managers must have five years of community association management experience and complete more than 100 hours of course work. In addition, credentialed PCAMs must fulfill continuing education and service requirements and adhere to a strict code of ethics.
"We are proud of Chelsa and her dedication to the industry," said Ben Rhodes, CAMS Senior Vice President of Association Management in the Charlotte region. "Earning the PCAM is like taking a master's course in college, and having staff with this prestigious designation will allow us to continue to provide our partners and clients the most qualified staff in the industry."
CAI and its 60 chapters work on behalf of the professionals and volunteer leaders engaged in the management and governance of community associations worldwide.
About CAMS
CAMS is an industry leader in community association management. Our strength is in the wealth of knowledge and experience our dedicated employees bring to each client. Our community management team is made up of local experts that specialize in a range of areas from homeowner, property and condo association management to high-rise, mixed-use and lifestyle communities. For more information, visit us online at www.camsmgt.com.