Community Association Management Services (CAMS), an industry leader in community association management throughout the Carolinas, is pleased to announce that Community Manager Chelsa Fenner has been promoted to Regional Director of CAMS' Charlotte, North Carolina, region.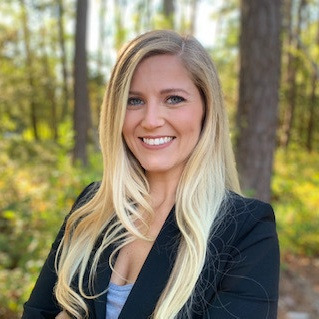 Chelsa joined the CAMS team in December 2020 and brought with her several years of experience in the community management industry. In her time at CAMS, she has successfully managed one of the largest portfolios in the company.
"I'm so excited for this new opportunity with CAMS," said Fenner of her new role. "I'm looking forward to closely working with the Charlotte team and leading us to further success."
In her new role, Chelsa will be partnering with current Charlotte Regional Vice President Jarrett Tran in leading the region. Her responsibilities will include supervising some community managers, all assistant community managers, client account management, and implementation of new processes at the regional level.
"We hired Chelsa with the intention of promoting her to a leadership role," said Charlotte RVP Jarret Tran. "In her short time with CAMS, Chelsa's demonstration of leadership and management skills as a senior community manager support our decision to offer Chelsa this well-deserved promotion"