Blowing Rock, NC: Community Association Management Services (CAMS), an industry leader in community association management throughout the Carolinas, is excited to share Chris Wetmore, manager of Blue Ridge Mountain Club (BRMC) in Blowing Rock, North Carolina, has earned his Large-Scale Manager (LSM) credential from the Community Associations Institute (CAI).
Wetmore has been in the community association management industry for eleven years and has spent the last 5 ½ at BRMC. Since coming on board at BRMC, Wetmore has found his niche among the natural beauty, wonderful owners, and fellow CAMS/BRMC team members who work hard daily to overcome the unique challenges that may arise for a developing large-scale community.
To earn the specialized LSM credential, managers must have ten years of experience in community association management and complete more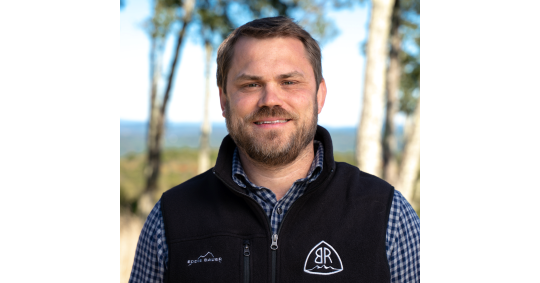 than 100 hours of course work. They must also have earned the industry's highest credential, the Professional Community Association Manager (PCAM®) designation. Continuing education and adherence to a code of ethics are also required.
"Professionals who earn CAI credentials maximize the value they can provide to their community association clients," said CAI Chief Executive Officer Thomas M. Skiba, CAE. "Not only have these professionals demonstrated a personal commitment to self-improvement, but they have also elevated their practical knowledge and expertise. That's what all community associations need and what board members and residents deserve."
In addition to managing BRMC, Wetmore has become heavily involved in the Blowing Rock community. He is the current chair of the Blowing Rock Appearance Advisory Commission and serves on the Economic Business Development Committee for the Blowing Rock Chamber of Commerce. Further, Wetmore has served on special committees for the North Carolina Chapter of CAI and has penned some articles in national CAI magazines.
Ben Rhodes, Senior Vice President of Association Management in CAMS' western region, is thrilled to see Wetmore earn this prestigious credential.
"We are very proud of Chris and his desire to continue to invest in his career through earning such an esteemed designation in our industry," said Rhodes. "With only 73 active LSMs across the country, we are honored Chris continues to represent our company on a national level."
About CAMS
Since 1991, CAMS has been an industry leader in community association management throughout the Carolinas. Our strength is in the wealth of knowledge and industry experience our dedicated employees bring to each client. Our community management team comprises local experts who specialize in a range of areas from homeowner, property, and condo association management to high-rise, mixed-use, and lifestyle communities. For more information, visit us online at www.camsmgt.com.