This webinar, provided by the North Carolina Chapter of the Community Associations Institute (CAI-NC), is hosted by three North Carolina attorneys and goes over several topics such as communicating with residents, community meetings, opening common areas, construction and repair projects and what to do if you have a person diagnosed with Covid-19 in your community.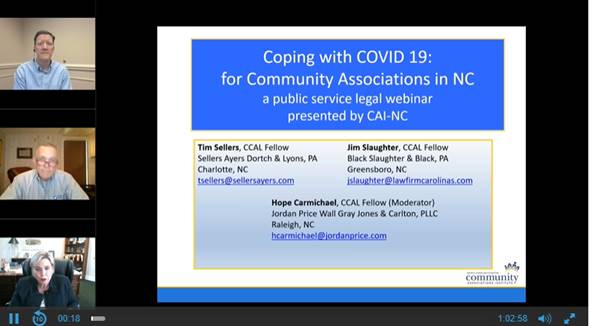 Please click HERE to view the video.
Please note that in order to view this video, you will be asked to enter your name and email address. This only takes a few seconds and will give you access to all of the excellent content and helpful information provided in the presentation.
Content provided by CAI-NC.