By Chris Wetmore, CMCA, AMS, PCAM -
The big, bold, red letters conveyed the message no one wants to see in the middle of a pandemic: POSITIVE. The reason behind the concerning headache for several days was finally explained.
I contacted the board the same day and the rest of the team within a few days. We did not inform the community, and only a couple of owners subsequently learned of my COVID-19 diagnosis. Thankfully, the team at Blue Ridge Mountain Club Property Owners Association was already prepped on isolation and practicing social distancing. Most of us had been working remotely for some time.
Unfortunately, the diagnosis came just two-and-a-half weeks before our virtual annual meeting. I immediately began preparing to be out sick for several weeks. I delegated what I could to management team members, put up an out of office with no return date, and continued to work behind the scenes as I was able.
I drove my wife, an intensive-care-unit-trained nurse, nuts with questions. I knew what we were dealing with was very real and to prepare for the unknown. As an active 40-year-old, I stayed positive and hoped for the best.
The headache started minor, turned severe after a few days, and lingered for a week and a half. That was followed by a loss of taste and smell for two weeks. It was a weird experience—almost like being in a black and white cartoon. Eating cheese was like eating cold mud. I sought crunchy foods because that was fun. If it weren't for texture, you wouldn't know whether you were eating spinach or pizza.
The worst symptom of all was the extreme fatigue. It lasted more than six weeks and was exponentially worse than any other sickness I've had. I'll forever remember the fatigue as debilitating. I never developed a fever.
My 4-year-old exhibited no symptoms, but my 6-year-old had some aches and pains and ended up missing a month of school. The extreme fatigue combined with two rambunctious, quarantine-tired boys with endless requests for food, drink, and play seemed never-ending.
After I ended my quarantine period, a handful of days before the annual meeting, I developed bronchitis. My doctor's office asked me to come in through the back door. I didn't know that was a thing.
For more than a month, walking up the stairs or any remedial task resulted in dizziness and needing to lay down.
Prior to my diagnosis, we wore personal protective equipment, we socially distanced, and we did everything we were supposed to do. Sometimes, you just have bad luck.
My family will be getting vaccinations when they are available to us. We believe they are important to protect us and other people. One of my sons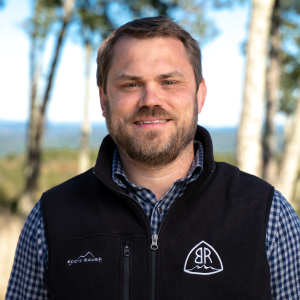 has high functioning autism. Some parents of children with autism shy away from vaccines. We do not.
My Blue Ridge Mountain Club team members, especially those in our restaurant and fitness center, also are eager to get the vaccine.
Once we are vaccinated, and we can put COVID-19 behind us, I look forward to hosting in-person community events again and seeing family members we haven't seen in months.
Chris Wetmore is a community manager with Wilmington, N.C.-based Community Association Management Services, which manages Blue Ridge Mountain Club Property Owners Association in Blowing Rock, N.C.
---
Original content appears in the March/April 2021 edition of CAI's Common Ground Magazine and can be found here.