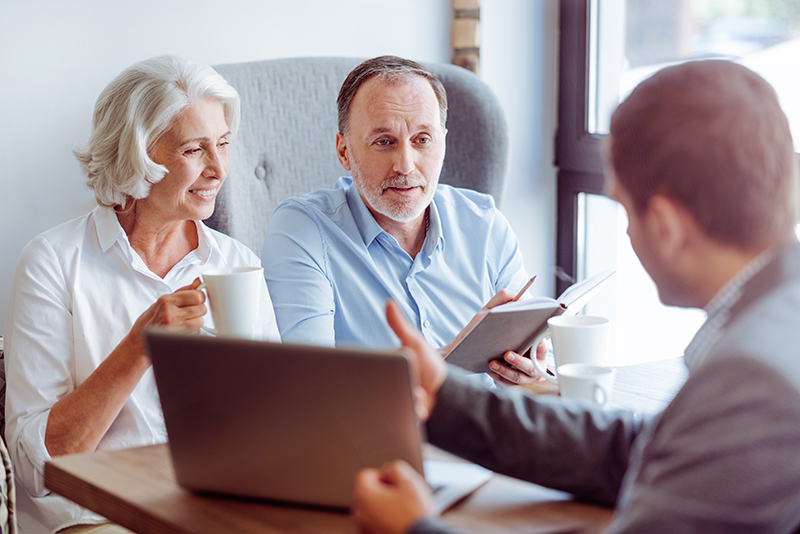 Over the years, technology has dramatically changed the way community and condominium associations bill and receive payments for owner assessments, sometimes referred to as dues.
When I first started in the business in the late 80s, just about every community and condominium association – whether self-managed or managed by a professional management company – utilized coupon books for billing and received physical checks for assessment payments by snail mail.
Today, there are several ways associations can bill assessments, including:
Online Portals
Most professionally managed and self-managed community and condominium associations now have websites with online owner portals that contain current billing information at no cost to the property owners.
The advantage of an online portal is the owner can "self-serve" by logging in to the portal to review their most current account status and view upcoming billing details. The property owner can initiate payments directly through the portal to avoid late fees.
eStatements
eStatements can be auto-generated and sent to owners resulting in a no-cost billing option for both the owner and the association. eStatements also list any current amounts due up their creation date, as well as any past due information. A property owner can ensure his or her account is paid in full if payment is made for the total amount detailed in the eStatement.
Unfortunately, an eStatement could potentially be blocked by ISPs, spam filters, or the email service providers such as Hotmail, AOL, Outlook, Yahoo, Gmail, Comcast and more. This could ultimately delay receipt of the bill, or even delete it altogether. This can lead to delinquent payments and potential late fees, which could lead to owner dissatisfaction. To address this, adding the sender's email address or domain to their "safe sender" lists, address books, and contacts is important to ensure timely delivery.
Coupons
Coupons provide a hard copy reminder of an upcoming payment owed. However, there is a cost associated and they generally require a minimum two-week lead time to produce and mail. The payee should receive the booklet with enough time to submit his or her payment by the due date. Mail delivery times continue to increase causing frustration for owners trying to make timely payments. Another disadvantage of coupon booklet is the coupon only reflects the amount owed during a specific period, not the actual current account balance for a specific homeowner.
As with billing, there are also a few payment options for owners:
ACH/Autodraft
ACH, or Automated Clearing House, is sometimes referred to as Autodraft. The ACH method of payments uses debit transfer or electronic credits to enable community association members to pay for their assessments directly from their checking account.
The advantage of paying with ACH is that there is no cost to the community association member, and it is applied accurately to the owner's account(s) because it is an online payment. Paying by ACH is the most successful payment solution for community associations and their members, as the payment delivery date is 100-percent predictable, receipt is credited instantly to the account, and the accuracy of the account information allows for the proper payment credit to the proper account without any delay.
Credit Cards
The advantage of paying with a credit card is there are no errors with applying the correct credit amount to the community association property owner's account(s).
The credit card processing company charges the property owner a minimum transaction fee or approximately three percent of the transaction amount, whichever is greater. Credit cards are the most expensive payment method for HOA dues.
Paper Checks
Paper checks come in two forms: those written by the homeowner and mailed to the payment address as well as those written by the customer's bank. With the advent of online banking, many customers take advantage of their bank's tools and create one-time or scheduled payments through their Bank's website to cover association dues. These bank checks are not wired funds, but are processed and sent as physical checks, debiting the customer as soon as they are cut rather than when they are received.
If the check is accompanied by the coupon or statement coupon included in the envelope, then check is easily processed and applied to the appropriate account. Though the property controls when a check is mailed, when a coupon or statement is not included in the envelope with the check there is substantial room for error when it comes to crediting the proper account with the proper amount. More than half of the checks processed do not contain a statement or a coupon with the check. As a special emphasis, due to the process of creating a Bank Bill Pay Check, there is never a coupon/statement that arrives with this method of payment.
In addition, paying by check carries a high risk of not being processed within the payment deadline due to delays in the mail delivery and timing of processing the mail by the lockbox processor, which can create late fees, interest fees, and an unhappy community association property owner.
Finally, there is an increased risk of check-fraud when writing a physical check. Checks have all the necessary information for someone to steal: name, addresses, pone number, routing numbers and account numbers. More cases come out each year with victims of fraud and identity theft. Writing a check has less protection to the consumer than paying online.
Recommendations
Billing methods: The most reliable billing method is to review the account balance information in the owner portal. The second-best method is to receive an eStatement. Both the owner portal and eStatement are free to the property owner.
Payment methods: The best payment method is through ACH or Autodraft, which does not cost the property owner. The second-best method of processing one-time or recurring payments is by credit card in the owner portal.
Get started on your preferred payment options HERE.